#1 Telegram to MT4 & MT5 Trade Copier
Copy Signals automatically from
Telegram to MT4 & MT5

in Auto-Pilot Mode

& Never miss a trade again
Unique Telegram copier uses a smart algorithm to copy Telegram trading signals and execute them directly to Metatrader platforms (MT4 & MT5).
A Telegram Trade Copier with Smart Technology
Our Forex copier's advanced algorithm uses intelligent technology to parse messages received on Telegram. We use Telegram API (Not Telegram bot API), which means that you don't need a Telegram bot to copy Telegram trading signals from channels. All you need to do is join a Telegram channel with your personal telegram account. Then, our smart Telegram Forex signal copier does the work for you.
Sebastien Firman

Independant Trader
There are many signal providers on Telegram. Certainly, the GOAL is not only to define which Telegram channel is profitable, but also which money and risk management should I follow with all the given trading signals to be profitable. In other words, this is the most interesting point to succeed in this field with this amazing Telegram to MT4 copier. For instance, we can create an interesting and engaging scenario for each channel by deploying specific strategies. To be honest you, TelegramFxCopier is the best trade copier MT5 out there.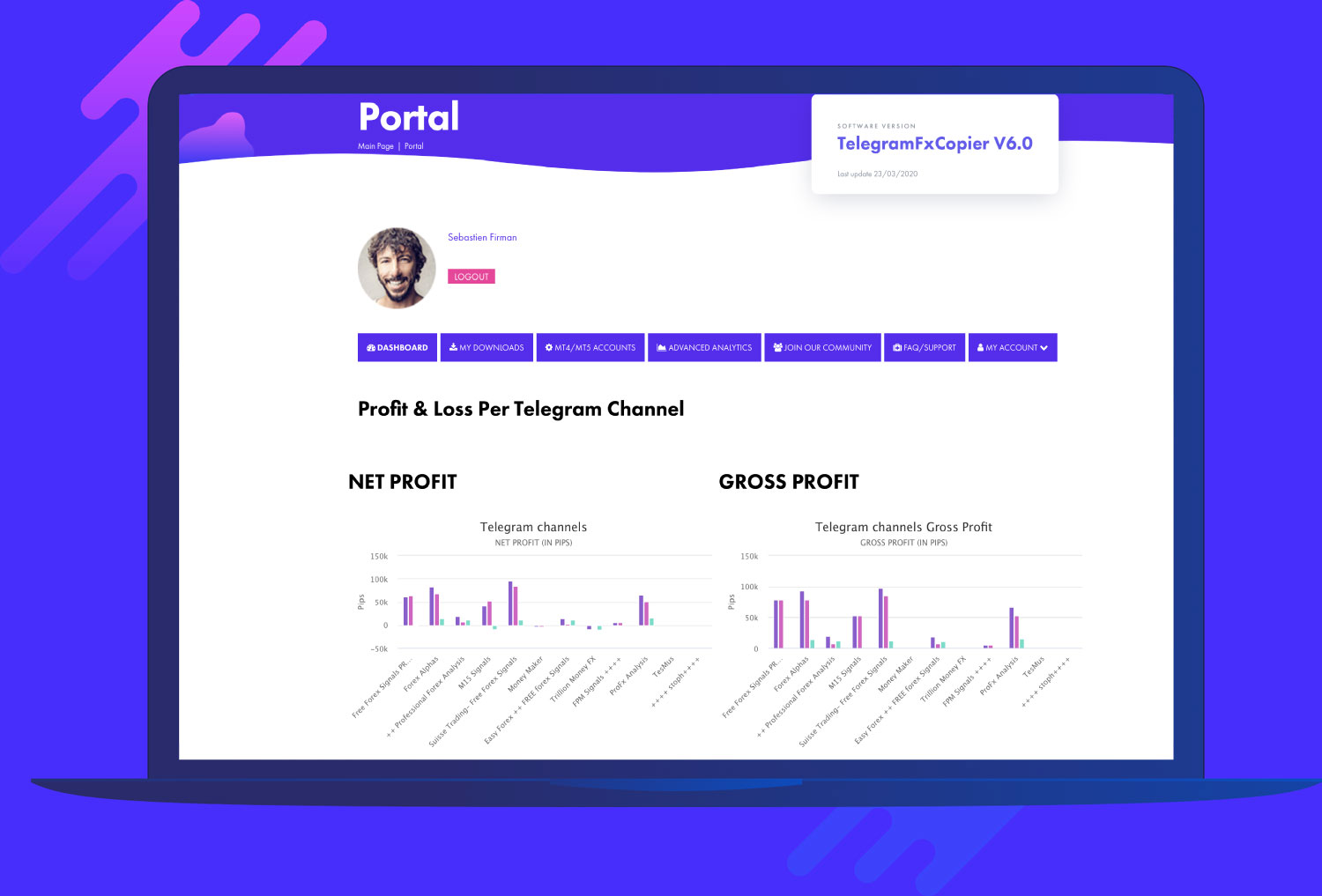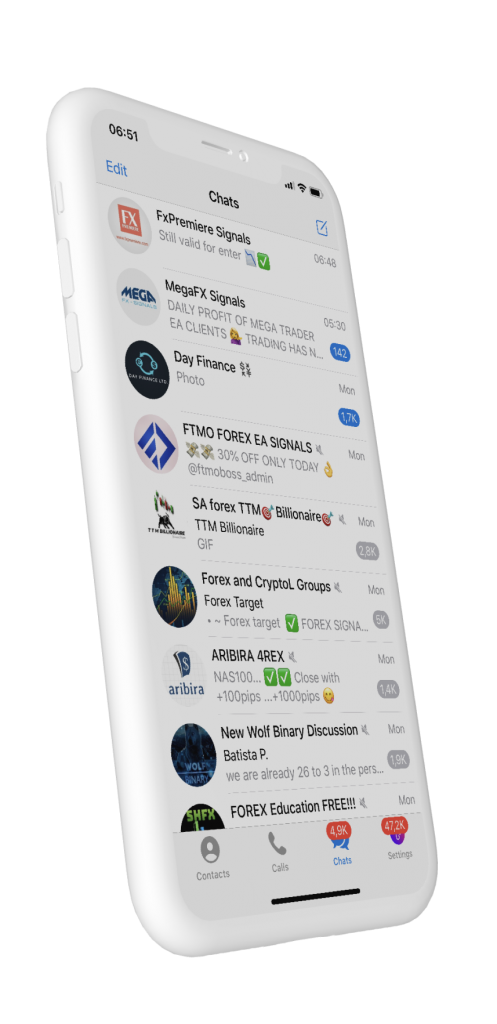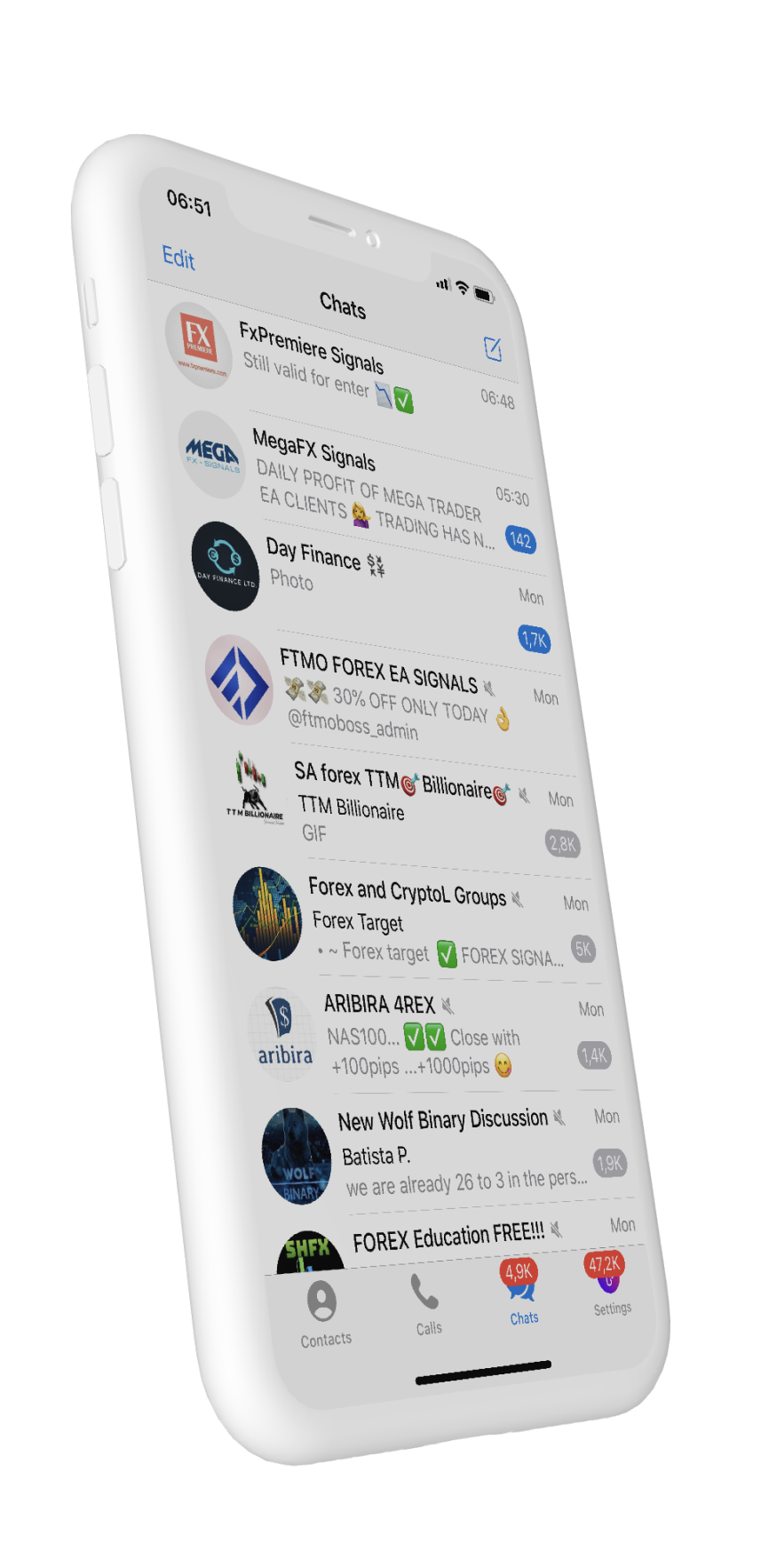 TelegramFxCopier supports all Telegram Channels and Groups
The main problem with other Forex copiers is that they are limited to specific types of signals. They don't work with all formats. TelegramFxCopier doesn't have these limitations. If you want to copy signals from multiple Telegram signal providers, we are the only trade copier for MetaTrader that can accommodate all your needs. To meet our customers' high expectations, we went above and beyond by developing software that supports all Telegram channels and groups.. Besides, With our Telegram to MT4 and MT5 copier, you can easily configure specific settings for each channel according to your preferences, including advanced trade conditions.
Experts use TelegramFxCopier to:
Manually copying forex trading signals from a Telegram signal channel to MT4 is a time-consuming process that can be frustrating. Fortunately, our Telegram to MT4 trade copier software can help you overcome this challenge at an affordable price. By leveraging the power of TelegramFxCopier, you can save an incredible amount of time, as our forex trade copier will automatically do the work for you.
Trading inherently involves risks, but with our Telegram signal copier, you can mitigate them effectively. As the top-rated Forex copier, TelegramFxCopier comes equipped with a robust risk management system that offers four distinct strategies to minimize your exposure while trading. These strategies include Trail SL in multiple TP orders, Move SL to breakeven after TP1, and Custom Trailing Stop.
Your satisfaction is our top priority, which is why our dedicated support team is available to assist you five days a week. Rest assured that we will work diligently to resolve any queries or issues you may encounter as quickly as possible.
With TelegramFxCopier, all signal formats are supported
Many new traders miss out on valuable opportunities due to their lack of understanding of trading signals. Fortunately, TelegramFxCopier's Telegram to MT4 trade copier offers the ultimate solution to this dilemma. Thanks to its advanced artificial intelligence, our trade copier can read and analyze any Forex signals Telegram messages, regardless of the format or language used. Not only does our Telegram to MT4 trade copier analyze different message formats, but it also executes them directly into the MT4 platform. This is why expert traders choose our tool as it offers significant value.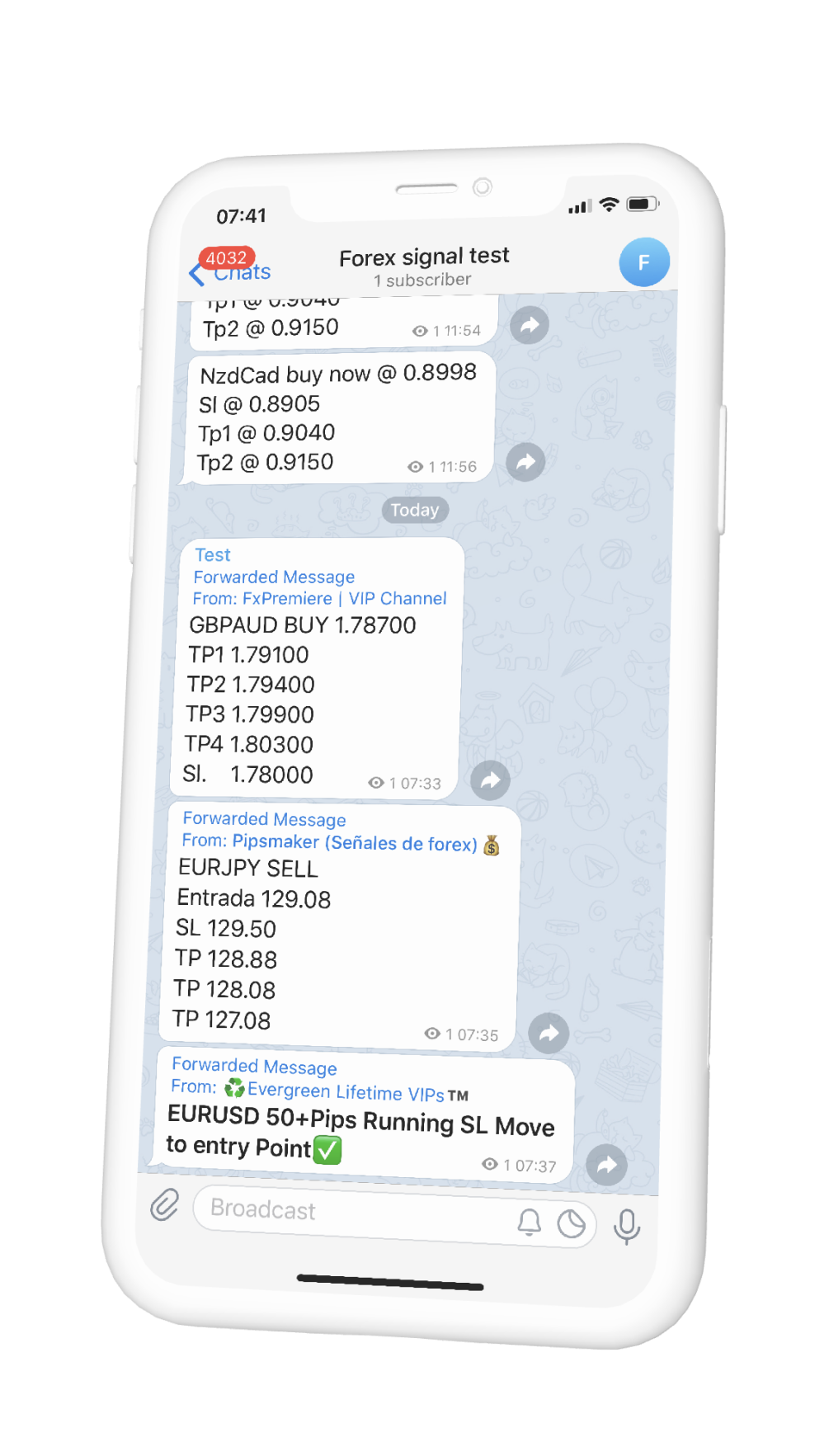 Trade All Kinds Of Assets
Entry Price At Market Or Provider
Percentage Of TPs Lot Size
Ability to Set Different Strategy per channel
Ability to Set Custom SL & TPs
Reads Price, Points, or Percentage
Set number of points below & above entry price
Signal Modification by the provider
Expiration duration for pending orders
Set Max spread for an order execution
Choose trade or not trade same symbol multiple times
Ability to fix a slippage value
Trying Choose Which Telegram Channel to Follow?
Introducing TelegramFxBacktest, the revolutionary tool you've been looking for. Our software allows traders to analyze the performance of multiple signal providers, giving you the confidence that the selected providers will add value without significant losses.
Choose a plan that's right for you
We have plans for everyone, whether it's a monthly subscription or a lifetime license.
Unlimited telegram channels
Advanced money & risk management
Unlimited trading signals
Helpdesk & Live chat support
For more than 10 trading accounts please contact us at sales@telegramfxcopier.io
We inspire individuals to find their ambition and connect with others for support and shared purpose. If you're interested in expanding your professional network and gaining knowledge about trading, join us in building a future that works for all!
Developed for higher performance
Copy Trading Signals with Telegram Trade Copier, a robust solution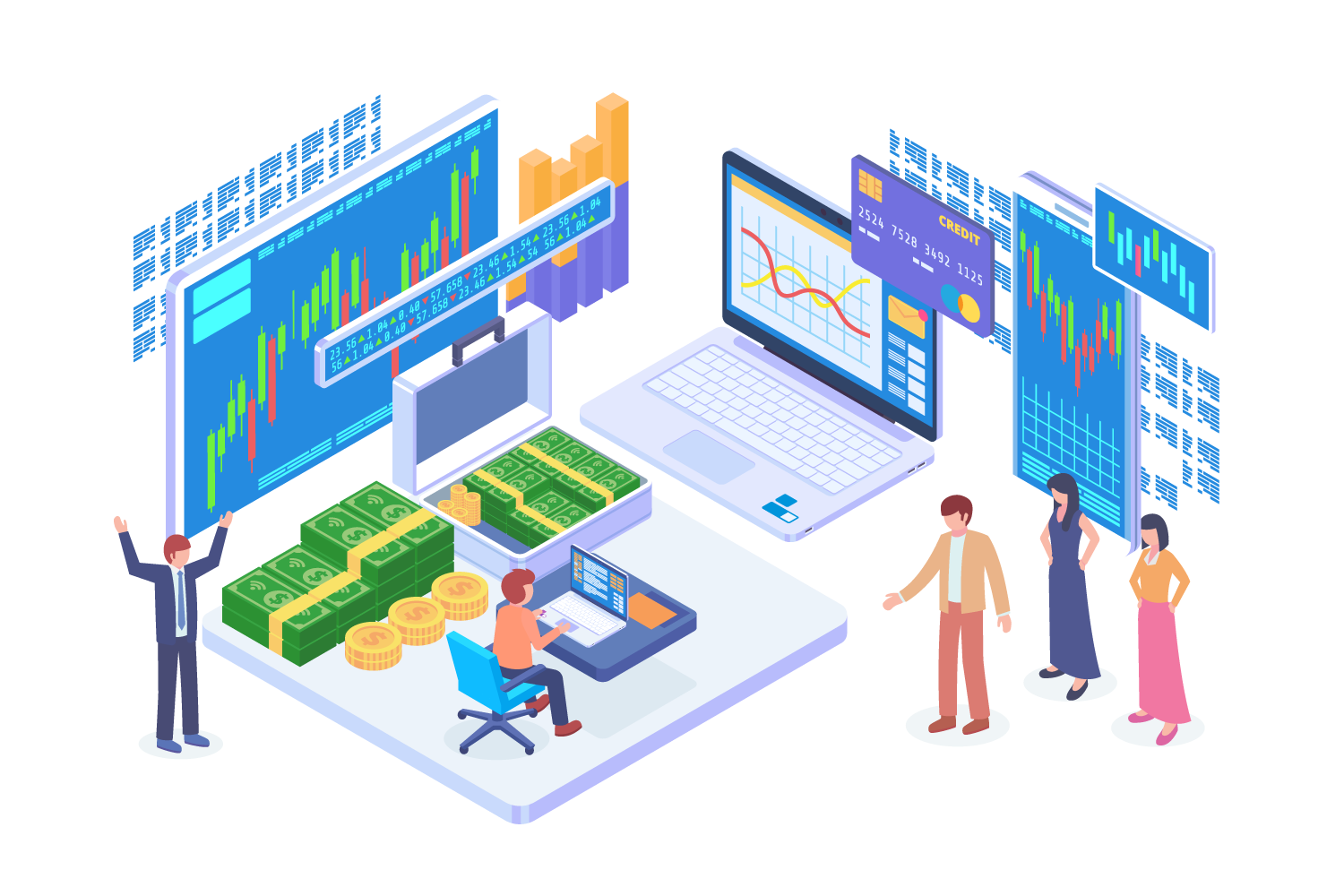 Our trade copier system works with all Telegram channels
Built with professional traders in mind, our Telegram to MT4 trade copier is packed with features that you will definitely use in your day-to-day copy trading signals process.
Great Efficiency
Execute all kind of orders (Single TP, multiple TPs, SL, move SL to breakeven...)
Pro Functionality
Advanced settings for money and risk management to manage all trading signals
No matter the signal format
This is the strength of our Telegram Trade Copier, No matter what language or format, it parses all types of messages even if image formats.
Advanced Analytics
Our Trade copier analyzes trades for each channel (Number of trades, lots, Profit, loss, Net profit/loss and Net Pips)
Feedback from our happy clients
Our customers love our Telegram Trade Copier because it's Smart and Effective.
Manages the trades for you and saves you a lot of time and effort, even while you sleep or are away from your computer. My trading profits have increased dramatically when I started using this trade copier tool with some good Telegram Signal services. Also, their First Class support assists you with any problems you might have. Highly recommended!
Alfred
Toronto, Canada
Review source : F0rexpeacearmy.com
I just got this software today after realizing that catching signals while living in the US is very difficult as they come in while i'm asleep and I was getting tired of waking up at 3am for a short bit to catch signals. Then, I started searching how to write software to solve this problem and stumbled upon TelegramFXCopier and immediately purchased it. So, I installed it very easily first thing this morning and it immediately started managing my already open trades. I was very pleased. I ran into a problem where my signal provider had a typo in the signal and requested that they add a new feature to handle this scenario in the future. They responded within minutes sayin they would look into it for the next release.
cmconner156
Kentucky, USA

Review source : F0rexpeacearmy.com
Excellent tool for capturing Telegram Channel signals and putting on trades. Manages the trades for you and saves you a lot of time and effort, even while you sleep or are away from your computer. Most importantly, First Class support assists you with any problems you might have. Highly recommended. In other words, Take your Trading to the next level with this software!
Our Telegram Trade Copier Uses Image Recognition Technology
Our powerful Telegram to MT4 & MT5 trade copier can easily analyze and read trading signals even if they were Images or in different languages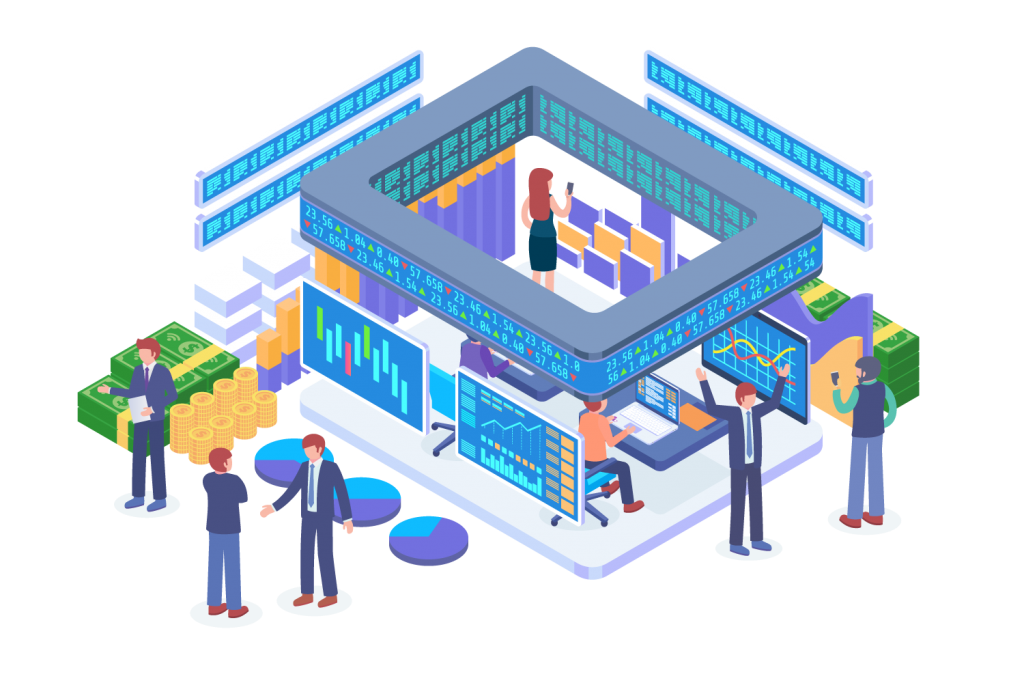 Have any questions or feedback?
A live chat support is also available to assist you with our Telegram trade copier.
Our support team will respond you as soon as possible.
Please note that sending this form you give your agreement with our privacy policy