3 Step On How To Copy Pro Traders In 2022
Learn the exact process used by the most successful retail traders in the world to copy pro traders in 2022
Nowadays…
With a wide variety of online brokers, countless trading platforms, and money-making opportunities, it has become much easier to involve in Forex and get your feet wet in the trading world. All you need to know is how to get started.
For newbies who are looking to expand their portfolio, copying pro traders is the best bet. But the question that still asks itself is how to copy pro traders?
Consider copy pro traders this way: you can at once copy the trade actions of other experienced and certified traders with seamless precision and timing. As a result, it is the simplest method to kick in your forex trading career, as you will learn from the finest industry experts while generating money. Copying pro traders allows you to profit from the same traders who have been in the Forex industry for years and years, which sounds appealing, right?
Copying pro traders lay under the umbrella of copy trading. Copy-trading allows traders to copy trades made by other investors in the financial markets. The purpose behind copy trading is for the retail or fresh traders to have the same positions as the investor. When copying another trader, you don't have the trader's strategy laid out for you; instead, you just follow their trades blindly. Mirror trading, on the other hand, allows you to imitate a trader's genuine strategies. Now, let's see …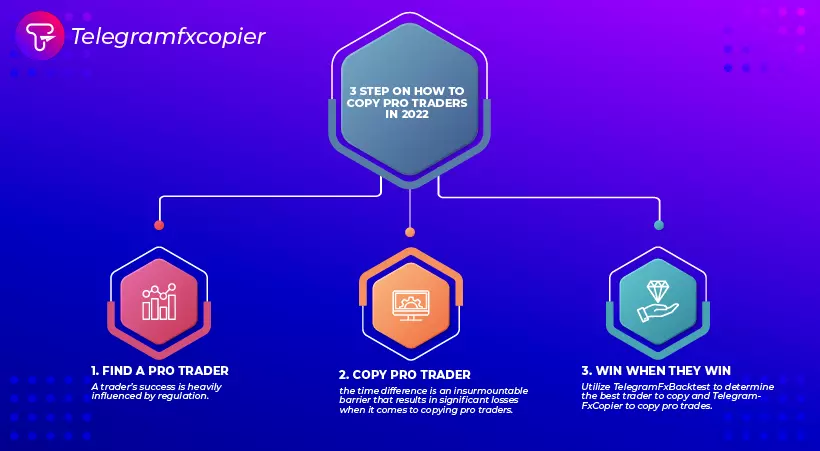 How To Copy Pro Traders In 2022
We'll get into the guts of how to copy pro traders and what tools you'll need to identify the most lucrative and dependable traders on the market in this section. First and foremost, copying pro traders in a professional manner necessitates the primary four steps that we will cover in this easy-to-understand article.
Step N°1: Find a Pro Trader.
As if there wasn't enough to learn when it comes to forex trading, the forex trader you pick is the most important trade you'll ever make. Finding the greatest Forex trader to follow is critical to making each deal and trade as profitable as possible. A good trader's benchmark depends on two primary aspects.
The first is financial accountability. Any credible and successful trader must have this skill. The primary aspect is that of regulation. A trader's success is heavily influenced by regulation. The key purpose for this is to guarantee that appropriate action is in place if the deal falls through. We can't help but mention TelegramFxBacktest when the topic of how to get a pro trader to comply comes up.
TelegramFxBacktest is the N°1 AI-powered software that uses advanced algorithms to back-test any existing Telegram channel using historical data in order to determine whether it is profitable or not. TelegramFxBacktest allows you to backtest any Telegram channel before copying pro traders on that channel in order to find the best trader in the Forex market. This will help you to tailor your money to decrease your losses by copying pro traders.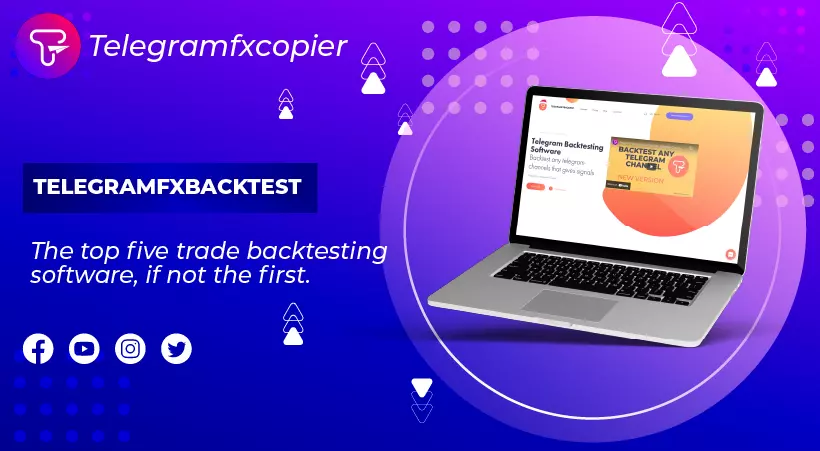 TelegramFxBacktest has earned a spot among the top five trade backtesting software, if not the first, by delivering a slew of innovative features that have brought in a significant transformation in the Forex business, including:
Any Telegram Channel: You can backtest any joined trading telegram channel anytime and anywhere.
Multiple Strategies: You can backtest a telegram channel with multiple strategies in money and risk management.
Automatic Move SL: Don't worry. Our backtest can move automatically SL following the strategy given in the settings.
Learn more about TelegramFxBacktest's features here.
With TelegramFxBacktest, find your most profitable trader to copy.
Step N°2: Copy Pro Trader.
We've already established that the TelegramFxBacktest program is a component of Forex copy trading, correct? After using TelegramFxBacktest and picking the most lucrative and successful trader, it's time to copy pro traders.
Before we get into the meat of copying pro trades, let's accept that the time difference is an insurmountable barrier that results in significant losses when it comes to copying pro traders. But how? Let me explain. Forex trading is a highly punctual market, which means that if your supplier gave you a trade action that you were intended to execute in 5 seconds and you ended up executing it after 6 minutes owing to the time difference, you will lose that trade.
So what is the solution? Answering this question is why TelegramFxCopier is here. TelegramFxCopier is a software that uses smart algorithms to copy any trade formats from any Telegram channel automatically and at once regardless of the time differences. TelegramFxCopier has introduced so many unique features that made it be the number #1 trade copier in the Forex industry, including: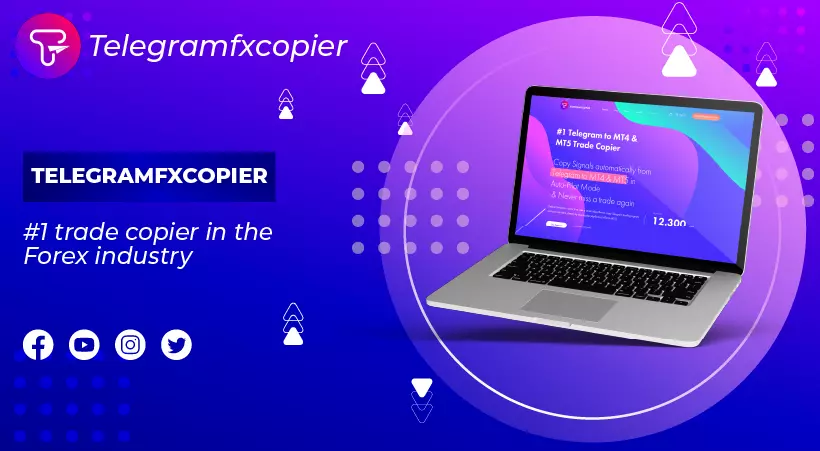 Immediate Execution: Signals are executed right from Telegram channels in less than 5 seconds. No matter what signal format, be it an image or a different language, our Telegram copier will directly copy it from Telegram to MT4 or MT5 platforms.
Trade All Kinds Of Assets: Trade FX, Indexes, Commodities. Our EA parses also reply messages from telegram channels to execute directly close orders, move SL, set to breakeven… directly to your MT4.
Entry Price At Market Or Provider: You can follow the entry price of your signal Provider, in this case, the EA will execute pending orders. Or simply execute Telegram forex signals directly at the Market price when the provider sends the signals.
Learn more about TelegramFxCopier's features here.
Step N°3: Win When They Win.
Last but not least, win when they win. After all, utilizing TelegramFxBacktest to determine the best trader to copy and TelegramFxCopier to copy pro trades without missing a single transaction is the ultimate Forex strategy to compete in the Forex industry.
Remember, all it takes is to put in the work. Good Luck.
Subscribe to our Newsletter
and get updated content from us
Please note that sending this form you give your agreement with our privacy policy