Best Forex Signal App To Copy Trades In 2022
Need the best Forex signal apps in the finance market? This article got exactly what you want.
Looking for a way to receive forex trading signals directly to your phone?
If you answered yes, you've come to the right place.
Traders from all around the world are enjoying the consequences of their success in the Forex market. But, it is not a simple market to conquer; traders must keep up with the newest financial changes, news, and events. With the rising usage of mobile devices and the emergence of the best Forex signal apps, such as the MetaTrader 4 app, Forex trading has been easier in recent years.
Professional traders no longer need to stick to a desk because Forex trading is now more accessible than ever from practically anywhere on the planet. This is due to the fact that all platforms and brokers now offer real-time trading via mobile apps, such as the MetaTrader 4 app for PC and mobile devices. In this time of 24/7 trading and 24/7 news cycles, forex mobile trading is more vital than ever.
A Forex signal app is a mobile application that allows you to trade the foreign exchange market or gives information that can help you in making better trading decisions.
The usage of apps for mobile devices has made these best forex signal apps more accessible. This is especially essential in today's interconnected world, where the foreign exchange market plays a significant role in everyday business. As previously stated, the best Forex signal apps are a decisive factor in the Forex sector, and you cannot trade properly online without them.
Here are the best Forex signal apps in the finance world:
Best Forex Signal App To Copy Trades In 2021
It's worth noting that these best forex signal apps were hand-picked by professional traders with years of experience in the field. Every option presented in this article has been thoroughly researched and approved by industry specialists.
Best Forex Signal App N°1: TelegramFxCopier: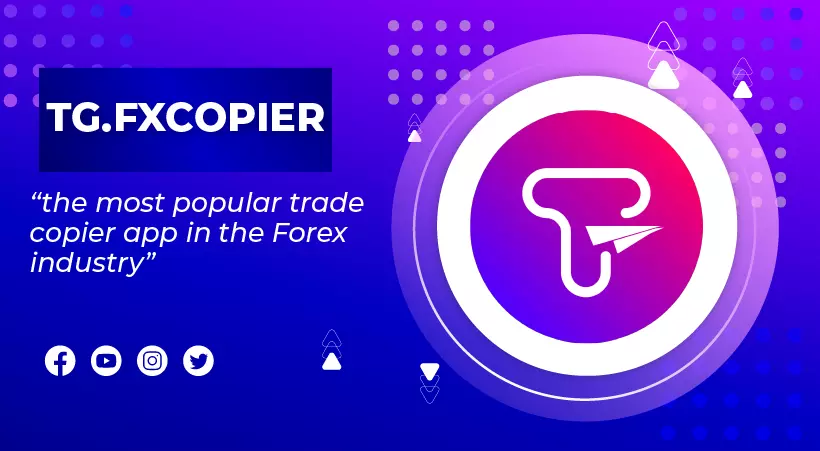 TelegramFxCopier is a software that employs smart algorithms to automatically copy trades or signals from any Telegram channel to MT4/5 in less than 3 seconds. ThelegramFxCopier is the most popular trade copier app in the Forex industry since it introduced never-seen-before functionalities to the financial sector.
TelegramFxCopier has succeeded to secure its position as the top N°1 Forex signal copier app in the whole industry, with over 12k users from all over the globe. TelegramFxCopier's reputation has played a critical role in acquiring new clients and solving additional difficulties. Besides, TelegramFxCopier has released a new software called TelegramFxBacktest that backtests any Telegram channel through its data in order to determine whether or not it is profitable
Best Forex Signal App N°2: eToro: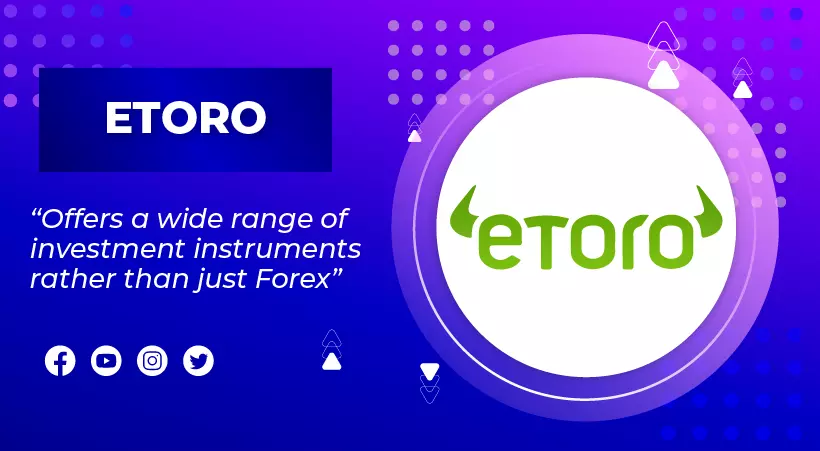 eToro, a broker created in 2006, began as a web platform and eventually expanded to include a mobile app. With this best Forex signal app eToro, you may join the world's largest social trading network, which has more than 4.5 million participants. With such a large community of signal providers, there are obviously a lot of free forex signals accessible, and all the online platform's features are available on the eToro app as well.
The key advantage of this best Forex signal app eToro is that it offers a wide range of investment instruments rather than just Forex. You can copy signals on Currencies, Stocks, Indices, Commodities, ETFs, Bitcoin, Ethereum, and other cryptocurrencies with eToro using CFDs.
Platforms: Proprietary Web Platform
Regulations: FCA, CFTC, MiFID-ESMA, ASIC, CYSEC
Minimum Deposit: 200
eToro does, in fact, provide all the automatic copy trading features needed to build a true trading portfolio. Also, eToro debuted a number of ground-breaking products, including CopyPortfolios, which are a sort of trader-owned funds and instruments that are automatically in place by artificial intelligence. Eventually, eToro was categorized as one the best Forex signal apps in the world.
Best Forex Signal App N°3: NAGA Trader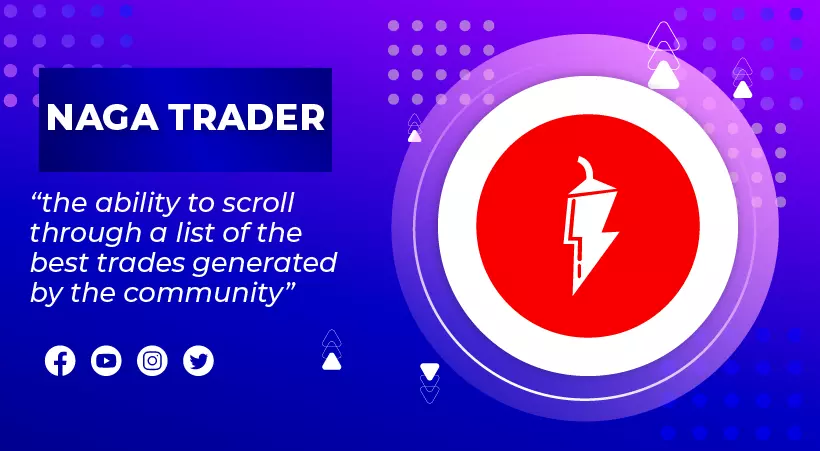 There are several companies and platforms that provide copy trading services and signals nowadays, but if we're talking about mobile apps, we must include the best Forex signal app NAGA Trader. NAGA Trader is not developed to eventually extend into a mobile app as an internet platform, but rather the reverse. NAGA Trader (previously SwipeStox) began as a mobile app alone and quickly grew in popularity.
One of the unique features of this best Forex signal app NAGA Trader is the ability to scroll through a list of the best trades generated by the community, inspect the parameters (stop and profit), assess the past performance of those who generated the signal, and, if desired, save it in a watch list, throw away it, or copy it by swiping right.
Platforms: Proprietary Web Platform
Regulations: FCA, MIFID-ESMA, CYSEC
Minimum Deposit: 0
"Tinder of trading" is the nickname of SwipeStox. That's why, since its inception in early 2016, NAGA Trader has seen monthly growth of over 500 percent. But, NAGA Trader is more than that. Retail trading, social trading, automated copy trading, crypto trading, and different creative tools such as NAGA Portfolios are all available.
Best Forex Signal App N°4: ZuluTrade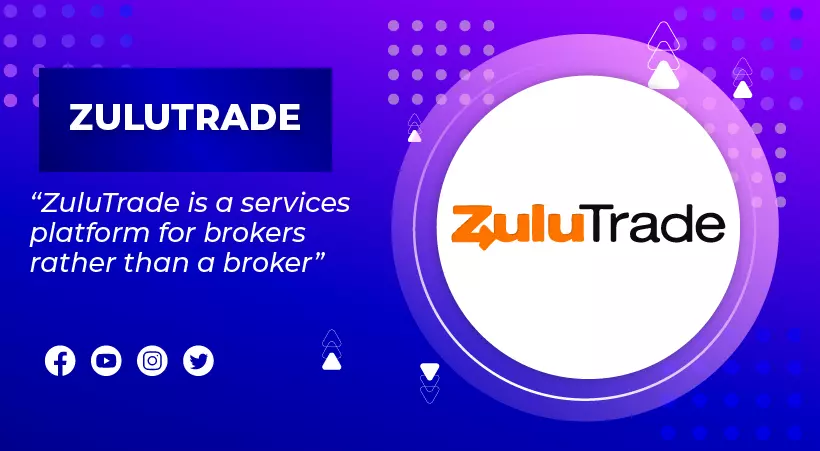 If you're looking for a platform that specializes in Forex and Copy Trading, ZuluTrade could be the best option. ZuluTrade was the very first copy trading platform, and it has always concentrated on the currency market and the supply of free manual and automated signals. Unlike eToro, ZuluTrade is a services platform for brokers rather than a broker. This implies that to utilize ZuluTrade's services, you can select your preferred broker (from those supported) or connect to the one you already have.
ZuluTrade has also placed a strong emphasis on automated copy trading, as well as advanced analytical and portfolio management capabilities, with the goal of making everything available through the ZuluTrade App.
Platforms: ZuluTrade, Proprietary Web Platform
Regulations: MIFID-ESMA
Minimum Deposit: 100
Another advantage of the best Forex signal app ZuluTrade is that it is really simple, to begin with. The minimum deposit is simply $100, and connecting is simple as long as your broker is a ZuluTrade partner. The fact that you may set up an account directly through ZuluTrade improves accessibility, although the minimum deposit varies depending on the broker you choose.
These would be the best 4 Forex signal apps that we recommend using when copy trading. The latter allows traders in the financial markets to automatically copy positions made and maintained by other traders. Yet, it would be risk-free if you conduct more research in order to discover more best Forex signal apps in the financial industry.
When it comes to copy trading from brokers, eToro, NAGA Trader, and ZuluTrade would be the best Forex signal apps are important. But, if you wish to copy trades from a Telegram channel, we suggest TelegramFxCoper. TelegramFxCopier is a piece of software that utilizes smart algorithms to automatically copy trades from any Telegram channel to your MT4/5 account.
Forex made easy with TelegramFxCopier.
Subscribe to our Newsletter
and get updated content from us
Please note that sending this form you give your agreement with our privacy policy