What Is Naked Forex Trading and How Does It Work?
Find out everything about Naked Forex trading, how it works, which platforms you can use, and its pros and cons.
First and foremost, what exactly is Naked Forex?
Naked Forex is a trading style in which no indicators are used. An indicator in the Forex market is a specific measure of volume and price for a certain movement and how it will affect an account or trade. These indicators then assist traders in determining whether and when to engage or leave a given trend.
Naked Forex is also known as price action trading. Depending on who you ask, some traders advocate utilizing no more than two indicators while employing this method, while others use none at all to be really "naked." After we blow out the dust from above the meaning of naked Forex, you may ask why don't naked forex traders look at indicators?
An indicator is more of a signal than a sure note to purchase or sell. These factors help traders in determining whether or not to make a certain move. As a result, naked traders choose to ignore all indicators because they do not provide a certain indication.
How Does Naked Forex Trading Work?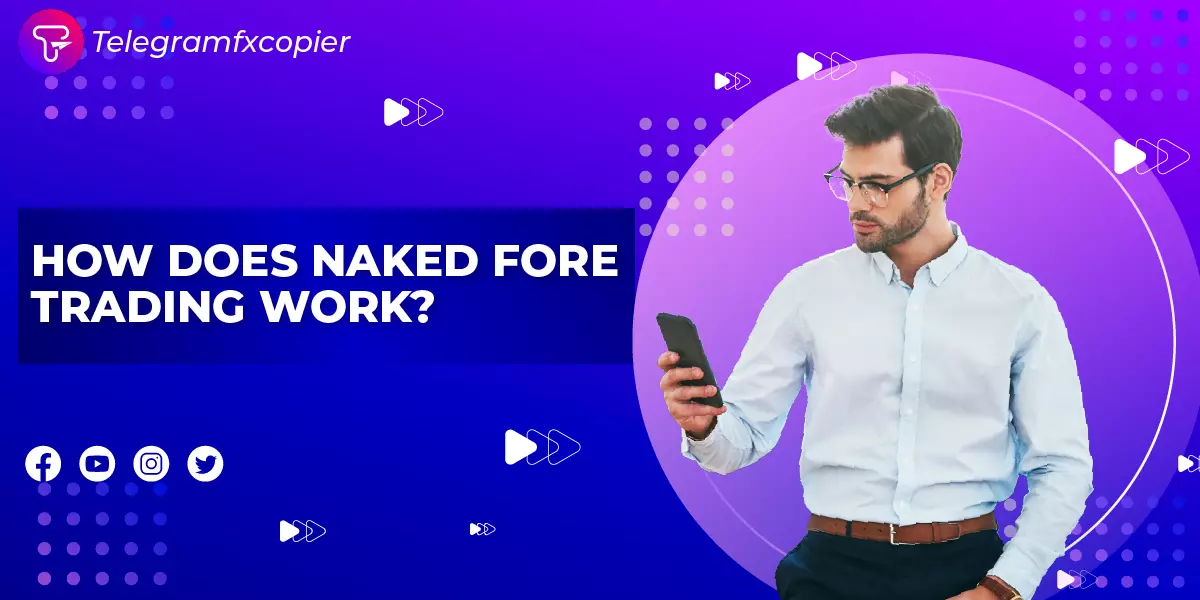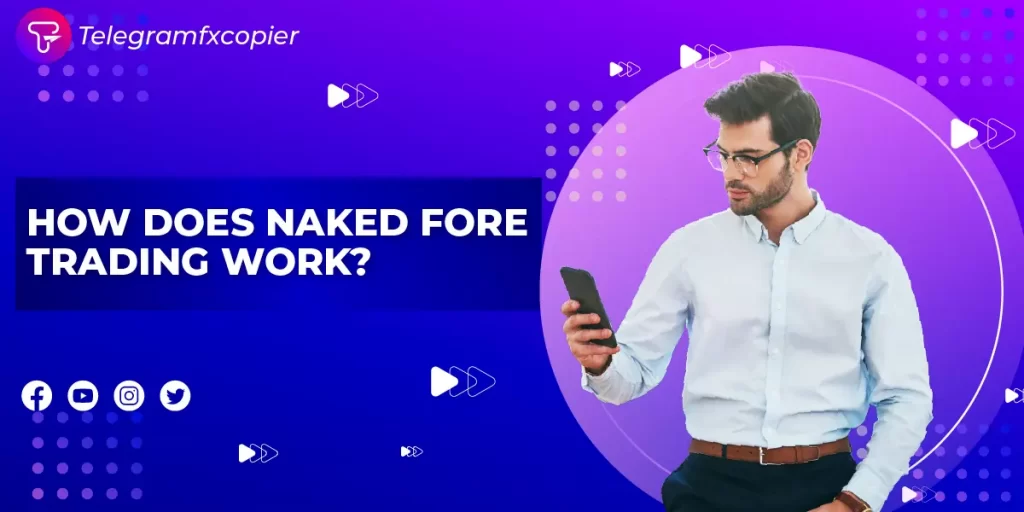 Naked Forex trading is not for inexperienced investors. Because indicators are not employed, this trading approach necessitates a thorough understanding of the market and how it operates.
Rather than just using indicators, a Naked Forex trader will examine the numerous candlestick patterns and charts on a daily basis. Many additional Forex trading strategies consider a currency's historical, present, and projected future values. Naked Forex just considers current values.
In each fluctuation, naked Forex trading employs additional technical analysis. This is due to the fact that it only considers the information that is immediately shown to and in front of the user at the time. Aside from instant information, Naked Forex traders consult forex economic calendars to better predict major occurrences and understand how major events affect them.
Naked Forex traders have a better understanding of the market than the typical or beginning trader. Understanding how the market works and how it functions in cycles is critical. Knowing these cycles might also help you to decide what to do based on history. These cycles may be seen on both big and small charts. The key to understanding these cycles is that a competent Naked Forex trader would know how to move with them rather than against them.
What Is the Benefit of Trading Forex Naked?
Naked Forex trading has its own set of advantages. In fact, several seasoned traders suggest that this be the first form of trading to discover the world of Forex and have a better grasp of the market before moving on to other strategies.
This could be a good initial approach to master since it might help you develop the habit of looking for price movement first and indications second. Using indicators as a secondary resource guarantees that they remain in place as a confirmation of a movement rather than a clear indication of the sort of movement to make.
The fact that each trade you choose to make is significantly simple is one of the first advantages of this trading method. This implies that you rely entirely on the circumstance and are not overwhelmed by extraneous information since you are not looking at indicators and other data.
What Is the Downside of Naked Forex?
The most significant disadvantage of naked Forex trading is that it needs a high level of industry knowledge to accomplish. Because everything is done in real-time with Naked Forex, it takes time to figure out how a market will move and where it is in the cycle.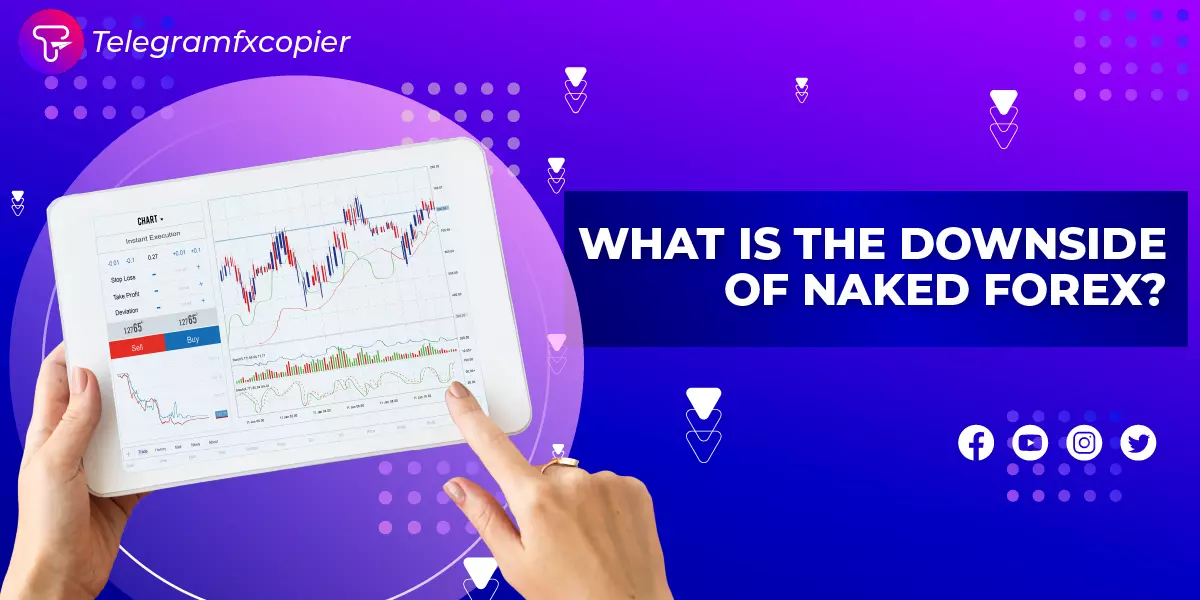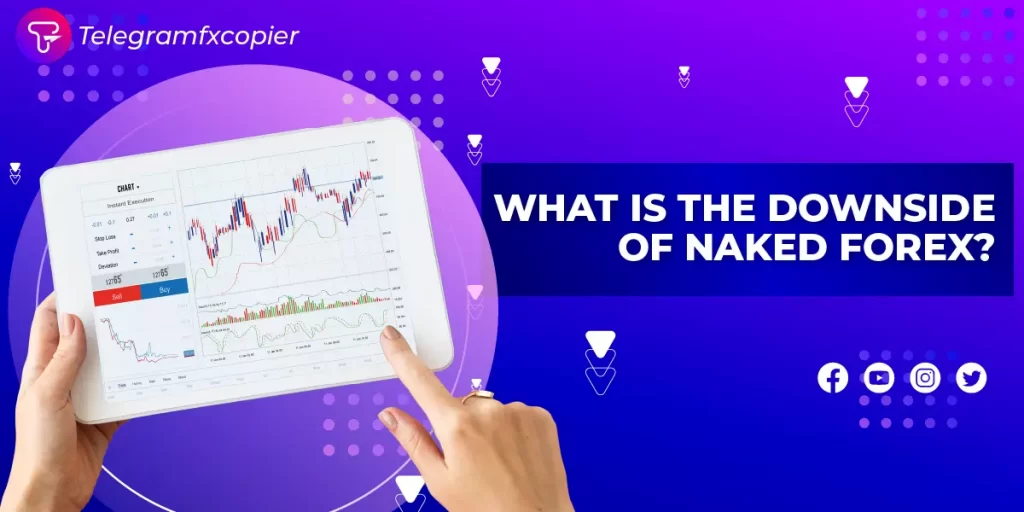 Naked Trading Psychology: There are a few more considerations when it comes to naked trading. The most important factor is that any of the following actions go against the "mob mentality." It is not necessary to jump on the bandwagon just because you notice significant movements.
Large Candlestick Movements: Candlesticks will be used by naked Forex traders to help them to make decisions. With this in mind, a trader will want to ensure that he or she is a member of the "smart money" club. This implies they are among the first to notice increasing trends and do not enter the market after the candlestick has already risen and is significantly rising. Fast growth is frequently followed by selling, so if you want to sell and make the greatest money, you should join growing movements early on.
So far, we've covered all there is to know about naked Forex. What is it and how does it function? Now it's time to unveil the ONE tool that can catapult your copy trading to new heights in a short period of time. TelegramFxCopier is the forex market's No. 1 trade copier, instantly copying all types of forex signals from any Telegram channel to MT4/5 in seconds on autopilot.
TelegramFxCopier has established itself as the finest N°1 trade copier in the Forex market by introducing plenty of new features to the table, including fast execution, support for all types of Forex signals, risk management, and much more.
Remember, the future belongs to those who prepare for it NOW.
Subscribe to our Newsletter
and get updated content from us
Please note that sending this form you give your agreement with our privacy policy