The Ultimate Fx Street Portal Review [2022]
What is the Ultimate Fx Street Portal? Is it a scam? You can have a go at reading this review to learn more about it.
Anyone looking for the most up-to-date stock market information, assessments, and pricing for securities trading frequently consult financial portals. But, with so many platforms on the market, deciding which financial portal should be the primary source of information for one's own trading firm is becoming increasingly challenging. Financial portals that specialize in different trading products can help in decision-making.
The FX Street platform, for example, is essential for forex dealers and private investors who trade cryptocurrencies. Over 1 million visitors per month to the FX Street website are persuaded by content about the asset class.
Introduction of the Fx Street Company
Fx Street was created in 2000, and for the past 20 years, it has provided traders with tools to help them make better-investing decisions. Fx Street has already established itself as one of the main information providers for Forex traders. As a result, their objective of becoming the premier provider of Forex knowledge and tools is rapidly approaching.
Fx Street today has roughly 60 employees, with only half of them working in the company's Barcelona headquarters. The rest of the employees are dispersed throughout the globe, so information retrieval via Fx Street is possible 24 hours a day, seven days a week, in over 17 languages, owing to the global team. German traders will be glad to learn that the majority of Fx Street's offering is also available in German, making it extremely user- and reader-friendly.
Fx Street, as a company, has set five corporate values, which runs like a red thread through the offer:
Teamwork. Together we can achieve more
Innovation
Vision: Ensure a clear market overview
Feedback: Constructive feedback is welcome
Transparency
Fx Street's Recommended Cooperating brokers
Fx Street recommends brokers that the company trusts to its readers in order to make trading easier for its own community. The Forex platform has a total of 23 brokers as partners. As a result, the organization provides a form of navigation for traders on its website so that they may find a respectable broker and avoid falling prey to black sheep.
When it comes to cooperating brokers, we can say that we have classed them as reputable and positive in our broker review. A trustworthy broker has a solid regulatory framework, fair trading conditions, and a diverse trading portfolio. The following brokers are suggested by Fx Street.
FP Markets
BDSwiss
IC Markets
FxPro
eToro
What Fx Street Offers for Traders
The top offer for traders is mainly focused on Forex trading. As a result, traders can use the Fx Street website to learn more about Forex trading, market events, and relevant brokers. Fx Street offers a substantial portion of its content for free, allowing users to get information and consume content without paying any costs.
The free package from FxStreet includes tools, news, and general information. The following is an overview of our experience with Fx Street's content.
Quotes and charts
A chart is usually a useful tool for analyzing price trends because it helps one to understand the content in seconds and hence make trading decisions. Fx Street also provides such charts, which are updated in real-time.
The charts can be personalized and built up properly using filters thanks to the free chart application on the website. As a result, you can choose which currencies are displayed: EUR, USD, GBP, and others. The charts' time span can also be changed. Here are your options:
Intraday
Tick-by-Tick
Daily
Weekly
Monthly
Forex can also be compared to one another and evaluated in greater depth using indicators and news. Finally, it should be noted that the chart form can, of course, be chosen. There are 11 different chart variations to choose from. Classics like the Candlelight chart and bar chart are among them. Special charts, such as the Heikin-Ashi chart, can also be chosen.
Trading signals, in addition to charts, can be used to assess rates. The signals provide information about current Forex trading opportunities and hazards at a specific currency rate. Signals, on the other hand, are always just suggestions, meant to improve or facilitate one's own trading selections. Traders, on the other hand, benefit from the signals in any scenario. Ps, if you're thinking about copy signals from a provider, we suggest using TelegramFxCopier. We will talk later about TelegramFxCopier in detail.
News
Current economic events should always be of interest to every trader. As a result, Fx Street also provides news about current occurrences in the Forex trading world. These can indicate if an investment in a certain Forex pair, such as EUR/USD, is worthwhile or whether a current deal should be sold.
By reading the news and studying relevant data on a frequent basis, the chance of making poor decisions can be reduced. This is especially advantageous for all investors in 2021 and 2022 when the Corona pandemic is in full swing.
Analyses
Not every trader is brave enough to do their own analyses, or just does not have the time. As a result, it's always a plus when a website's management takes over this process for you – at least partially. Fx Street publishes market assessments on a regular basis, both in written and video format.
Different authors, the majority of whom are considered specialists in Forex trading, have released currency assessments on a regular basis. Jochen Stanzl of CMC Markets – a global brokerage — provides articles that provide intriguing insights, among others. As a result, top insider knowledge can be assumed in the analyses.
Cryptocurrencies
To be able to understand market pricing and opportunities, as well as the risk of cryptocurrencies (Fx street crypto), news about cryptocurrencies and their current volatility must be consumed on a regular basis. Fx Street, once again, supplies the necessary offer on its own site for this purpose.
It is worth noting at this time that the news information is provided in an extremely user-friendly manner. As a result, information may always be read as text as well as viewed in a rapid overview. It is quick and simple to use, thanks to practical tables with colored signal tones that indicate whether prices are falling or growing.
Economic calendar
Finally, Fx Street provides one of the most popular and well-known trading programs available. An economic calendar is a useful tool for quickly and simply getting a market overview, gauging sentiment, and viewing forecasts and charts. The economic calendar on Fx Street can be filtered by time, relevance, nation, and category. Traders can then only view the events that are relevant to them.
Well, the following categories are available for filtering:
Bond Flows
Capital flows
Central Banks
Consumption
Economic activity
Energy
Tourism
Real estate market
Inflation
Interest rates
Labor market
Politics
These categories not only provide a decent overview, but they also serve as ideal benchmarks for newbies to trade who need to discover which trends can effect their individual Forex trading approach.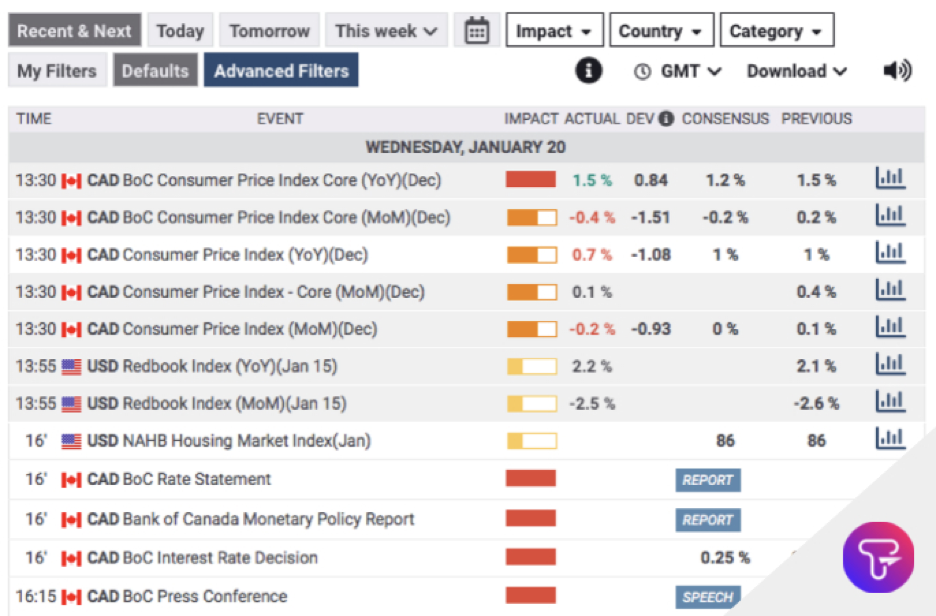 Quick conclusion about the Fx Street.com offer
The amount and depth of Fx Street's own website's offerings are both impressive and educational. The fact that the service is provided for free is a huge plus, since it means that any trader can benefit from the knowledge imparted.
In addition, the trading tools provided, such as the chart tool and the economic calendar, are useful tools that can be utilized to help in the administration of one's own Forex trades.
Furthermore, we would like to underline that all of the previously mentioned offers can be translated into a variety of languages, making it simple to read in one's local tongue. The selection of proper Forex brokers is also a useful tool, particularly for newcomers who will be trading on the stock exchange.
If you're interested in copy trading, I'd like to recommend using TelegramFxCopier. TelegramFxCopier is a piece of software that employs smart algorithms to copy Forex signals from any Telegram channel to MT4/5 in a fraction of a second. with over 14K pleased users, TelegramFxCopier has succeeded to secure its position as the #1 trade copier in the Forex market. As a result, TelegramFxCopier has been successful in introducing new and distinctive features to the market, such as:
Immediate Execution
Trade All Kinds Of Assets
Money Management
Risk Management
Automatic Move SL
Symbol Exceptions
Percentage Of TPs Lot Size
All Signals Formats are Supported
Professional Analytics panel
Advanced Analytics
With TelegramFxCopier, copy trading is made easy.
Thanks for reading ❤️
Subscribe to our Newsletter
and get updated content from us
Please note that sending this form you give your agreement with our privacy policy