2022 Review: The Best 3 Copy Trade Software in the Forex Industry
What is the best Copy Trade Software? Find out with our unbiased review of the top 3 copy trade software in the forex industry.
Imagine a trading experience where your every move is executed effortlessly, without you even lifting a finger. It may sound unbelievable at first, but let me shed light on the concept of trading without manual intervention. By exploring the world of copy trade MT4 software and trade copiers, along with the power of Forex signals, you'll uncover a whole new realm of possibilities. Brace yourself for a profound understanding and valuable insights as we delve deeper into this article.
If I've piqued your interest, let's dive into how YOU can trade in the world's largest financial market with ease.
Forex trading, as we all know, takes a significant amount of time and financial investment in order to learn. As technology progressed, it has become easier to begin trading utilizing AI-powered software known as Forex trade copiers or copy trade software. So, what is copy trade software?
Individuals in the financial markets can use copy trade software to automatically copy positions established and maintained by others. Copy trade software, as opposed to Mirror trading, allows traders to copy particular transactions from a Telegram Forex signals provider. Any subsequent trading action taken by the copied investor or a forex signals provider, such as opening a position, placing Stop Loss and Take Profit orders, or closing a position, is replicated in the copying trader's account in proportion to the copied investor's account and the copying trader's allotted copy trading funds.
We've figured out what copy trade software and copy trading in general entail, right? Now it's time to learn about how Copy Trading works.
Copy-trading allows you to link a portion of your portfolio to another's, with all open trades and future actions being copied to your account automatically. A trader can consider following a long-term investor in the stock market as an example of how to diversify a portfolio.
Followers must decide how much to contribute and can always fund more or less based on the trader's success. However, because copy trading entails risk, traders should always conduct their own study and have a thorough understanding of how it works before investing money.
Retail traders who wish to start trading without investing a lot of time and money have found copy trade software to be quite useful. However, the progress of this copy trade software encouraged many others to design their own copy trade software, leading to some uncertainty as to whose copy trade MT4 software is the best in the Forex market.
Best 3 Copy Trade Software in the Forex Industry in 2022
Before we get into the top 3 copy trade software, it's important to note that these picks were chosen by expert traders with years of experience in the sector.
Software N°1: TelegramFxCopier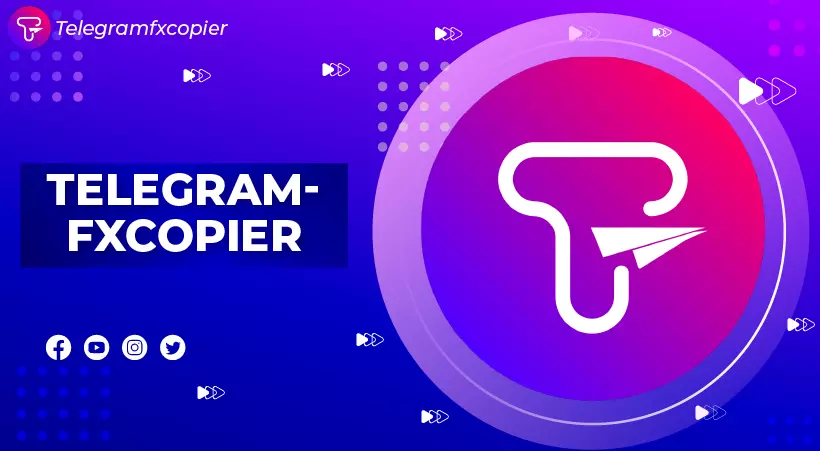 Unleash the power of TelegramFxCopier, the pioneering copy trade software in the Forex industry. This AI-powered program seamlessly replicates all signal formats from any Telegram channel to MT4/5, boasting an impressive execution time of just 0.1 second. With over 34K satisfied customers who embarked on their financial journey with this remarkable copy trading software, TelegramFxCopier reigns supreme. Trustpilot ratings of 4.9 stars solidify its position as the ultimate choice in the market. Embrace TelegramFxCopier and experience the pinnacle of copy trading excellence.
Through the introduction of exceptional features, TelegramFxCopier has emerged as the unrivaled leader, holding the prestigious position of the number one trade copier in the Forex market. Let's explore some of the remarkable features that have propelled TelegramFxCopier to the top.
Immediate Execution
Trade All Kinds Of Assets
Risk Management
Entry Price At Market Or Provider
Money Management
Automatic Move SL
Symbol Exceptions
Percentage Of TPs Lot Size
All Formats are Supported
Professional Analytics panel
Advanced Analytics
The features described above are some of TelegramFxCopier's features, and you can find out more about them here.
Software N°2: Forex Copier 3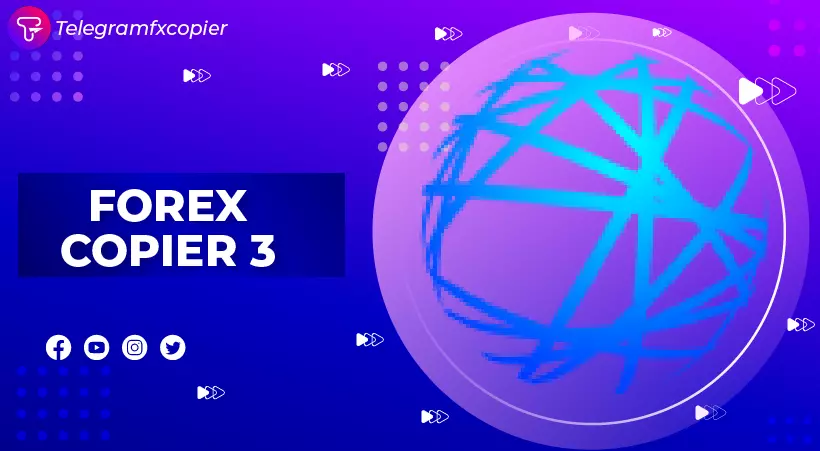 Forex Copier 3 assists over 5000 traders worldwide in automatically copying their trades onto other broker accounts, prop company accounts, and investor accounts. The program is incredibly simple to use, links from MT4 to MT5, offers a variety of risk management options, automatic problem solutions, and a free demo.
With three standout characteristics, Forex Copiers establishes itself as a prominent player in the copy trade software market. Surpassing numerous competitors, it has gained substantial popularity. Now, let's delve into its operational mechanisms and uncover the benefits it brings to the table.
Copying Trades Between MT4 and MT5
Risk Management Settings
Trade Copying Previews
Cross Broker Functionality
Automatic Problem Solving
The aforementioned qualities aided Forex Copier 3 in retaining its position as the top N°2 in the Forex sector.
Software N°3: Duplikium Trade Copier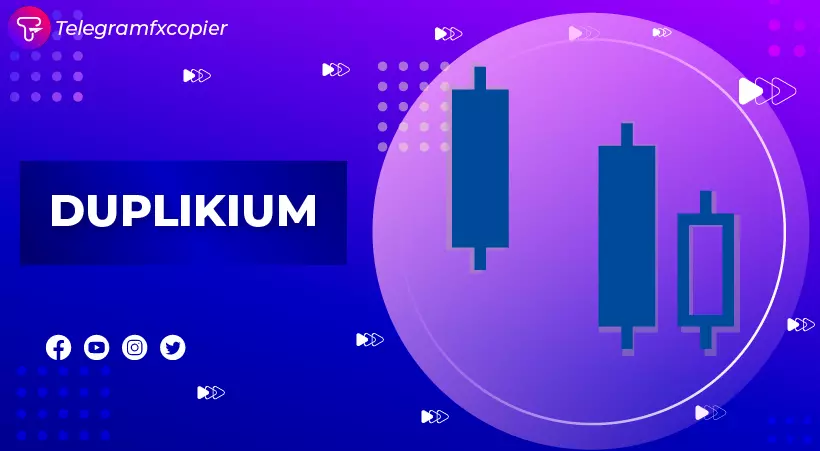 Duplikium Trade Copier is a completely cloud-based trade copier software that provides unlimited accounts, minimal latency, a plethora of additional features, and cross-platform capability. This program will be essential for fund managers and traders that operate with platforms ranging from MT4 to cTrader to LMAX.
Duplikium Trade Copier is a trade copier that claims to be the fastest in the industry and is compatible with all brokers and platforms. So far, TelegramFxCopier has held the prize for the quickest performance. The features that Duplikium has brought to the table are listed below.
Copying Trades To Unlimited Accounts
Cross Broker & Cross Platform Accounts
Fully Cloud Based
Risk Management Settings
Alerts
Reverse Trading
When it comes to copy trade software in the Forex market, the options are abundant. A closer analysis unveils TelegramFxCopier as the undisputed champion. Wondering why? The answer is simple: TelegramFxCopier boasts a larger base of satisfied customers. It has a multitude of advanced features, unparalleled user experience, extensive expertise, and the advantages keep on stacking. Discover why TelegramFxCopier reigns supreme and elevates your copy trading journey to unprecedented heights.
According to the review we conducted in this article, TelegramFxCopier is the Number. 1 copy trade software in the Forex market in 2022.
Subscribe to our Newsletter
and get updated content from us
Please note that sending this form you give your agreement with our privacy policy